Women's Health Nutritionist for Optimal Fertility & Pregnancy
Helping you overcome your existing health conditions for the journey ahead
Are you and your partner wanting to start a family and have a mini-me to call your own? Congrats, I'm so excited for you!
If you're currently struggling with existing health issues, you may be feeling a little apprehensive or uncertain of what lies ahead. Common women's health, hormonal and reproductive conditions such as Polycystic Ovarian Syndrome (PCOS), endometriosis, diminished ovarian reserves, to list a few, can often make conception a bit trickier.
But that's okay, I'm Kat, a women's health and fertility nutritionist, and I'm here to work with you to overcome those issues and get your general health in order. With evidence-based nutritional advice and research-driven online courses, we'll discuss how you can manage your health issues to optimise your chances of conceiving a healthy baby, naturally.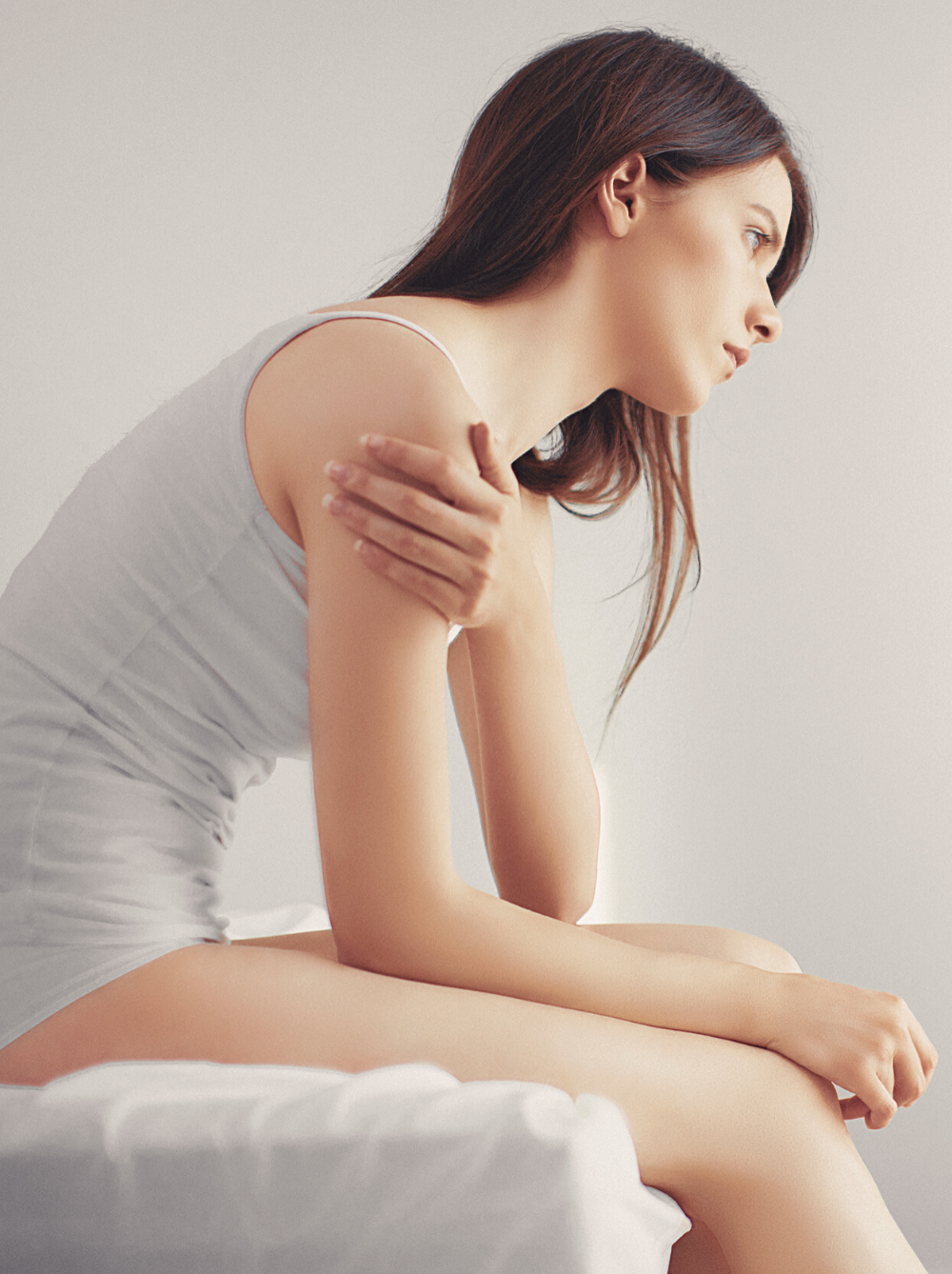 Quick facts about women's health issues that can affect fertility and pregnancy:
> Infertility affects 15% of couples worldwide, with 1 in 6 Australian couples having experienced infertility
> With just 5 simple changes to your diet, you can boost your fertility by 69%
> If you have an ovulation disorder (inconsistent or absent), your diet can reduce infertility by as much as 80%
Whatever the health issue that you may be currently dealing with, just remember that you're not alone.
With Fertility Nutrition Hub, I'll equip you with the knowledge and skills to not only boost your fertility or ensure a healthy baby, but to also empower you to make nutritionally-focused decisions that will impact your health and wellbeing in the long run.
Here are some of the common women's health conditions affecting fertility and pregnancy that I can help with:
> Polycystic ovarian syndrome (PCOS)
> Endometriosis
> Ovulation disorders
> Avoid pregnancy related conditions like gestational diabetes, nausea and constipation
> Balance hormones
> Insulin sensitivity
> Diminished ovarian reserve (DOR)
> Pre-menopause
> Thyroid conditions
> Coeliac disease
With my fertility nutrition online courses and one-on-one counselling, I'll help you and your partner to get on track with your fertility and pregnancy goals. Together, we'll strive to achieve the following outcomes for you:
> Reduce the inflammation in your body
> Better your gut health
> Improve egg health (very important if you have DOR – look after those last remaining eggs)
> Enhance your chances of conception
I know you've probably got lots more unanswered questions and I'd love to help you tackle some of them. If you'd like to learn more about my courses or discuss your personal concerns, let's chat.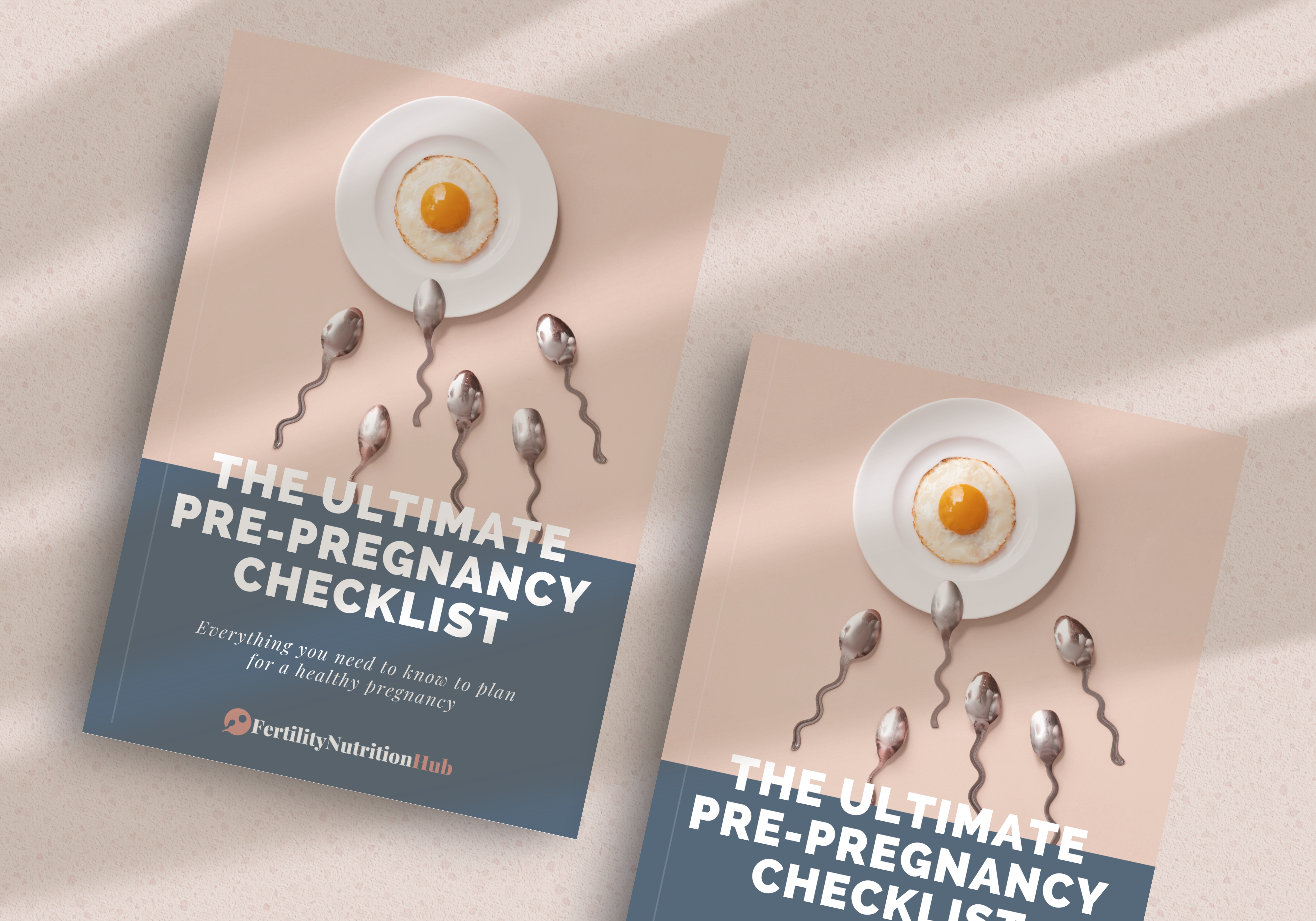 Psst... Don't forget to grab your FREE Ultimate Pre-Pregnancy Checklist!
There's no better feeling than ticking off things on your to-do list or sticking that gold star sticker on the chart. I've whipped up a super handy (and super FREE) guide that contains everything you need to know to get you on track towards a healthy pregnancy.
Check your inbox to confirm your subscription